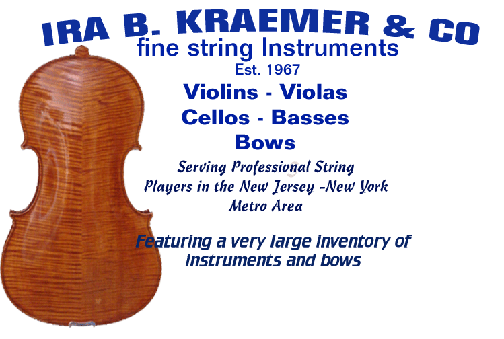 Purveyors of advanced level and professional string instruments
We are open for sales and service during the Covid 19 restrictions.
Hours by appointment, face covering required

Welcome
to Ira B. Kraemer & Co. String Instruments. Our shop established in 1967 and
located in Scotch Plains, New Jersey ( Central New Jersey)
has been providing outstanding service to string players in New Jersey and the New York Metropolitan area, as well as globaly by way of the world wide web. Our location is convenient to Route 22, 78, 287 and the Garden State Parkway.
If you are in need of advice in selecting and purchasing and instrument our "String Instrument Purchasers Guide" should provide you with valuable information.
Expert Repair and Restoration Services

PeoplePC Online